Increase Partner Engagement & Grow Partner Pipeline by 26%
It all started with a post...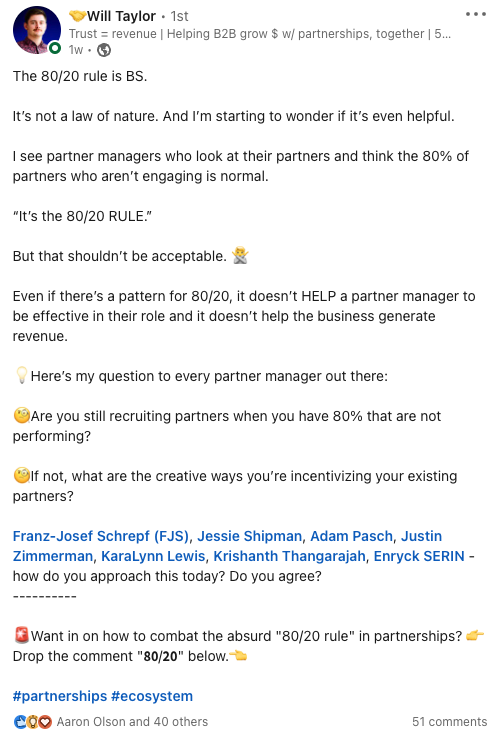 That incited a TON of discussion...
If 80% of your partners aren't engaged, is something wrong?
Maybe you shouldn't engage more partners when 80% are unengaged.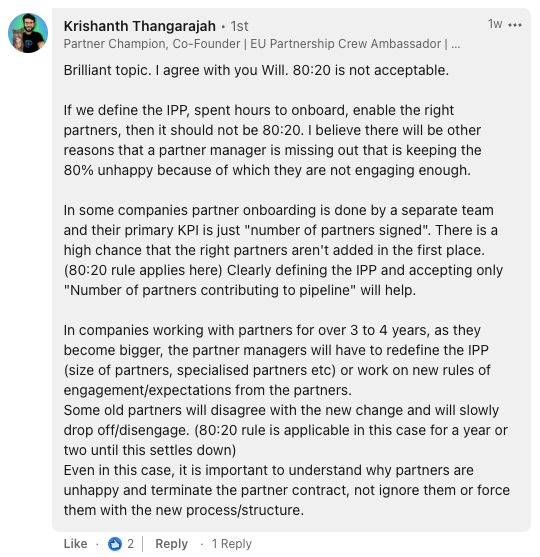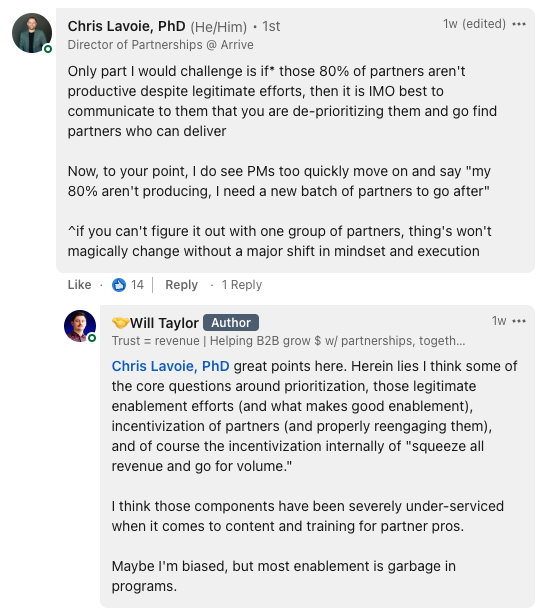 Maybe you should deprioritize partners who aren't engaged.
Tiering? Conducting health checks? Cutting your losses?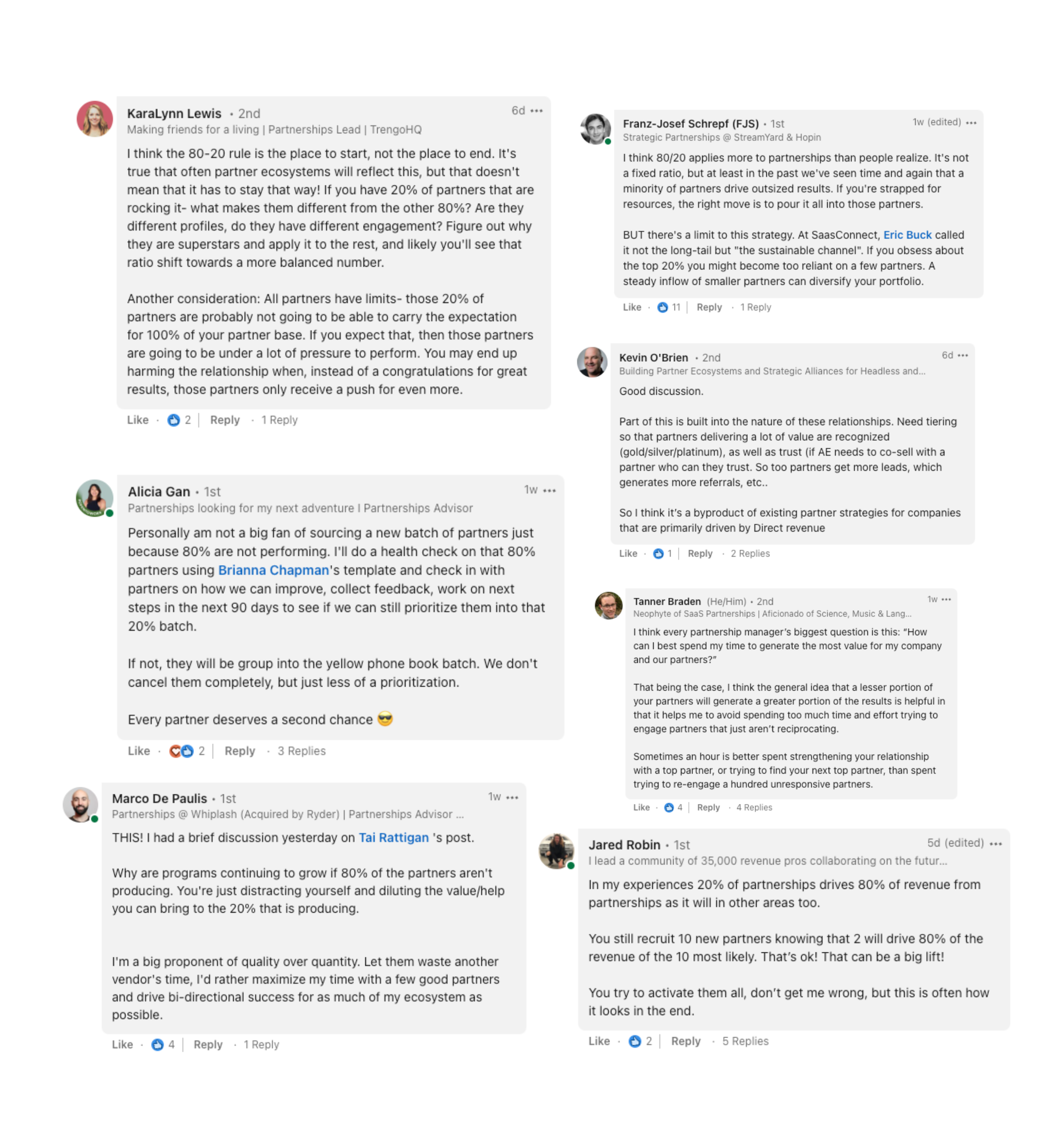 Join us on Thursday, June 1st at 1pm EST to learn how Magentrix activated their partners to increase their pipeline by 26%!

Jared Fuller will be back once again, joined by experts from Magentrix - and they will change the way you think about your PRM.

Magentrix gets it when they say: "Partner engagement starts with the partner experience (PX)." Low partner engagement doesn't mean your portal isn't working. It probably means the vendors didn't set it up properly.

During our webinar, we'll explain show you how a personalized experience for each partner can virtually eliminate the challenges you're facing in your partner engagements. They'll also explain how this approach relates to your PRM and how it can result in increasing your pipeline by 26%!

Don't miss this opportunity to learn about this game-changing strategy and how it can help you deliver an epic partner experience.